Ubud Green Drinks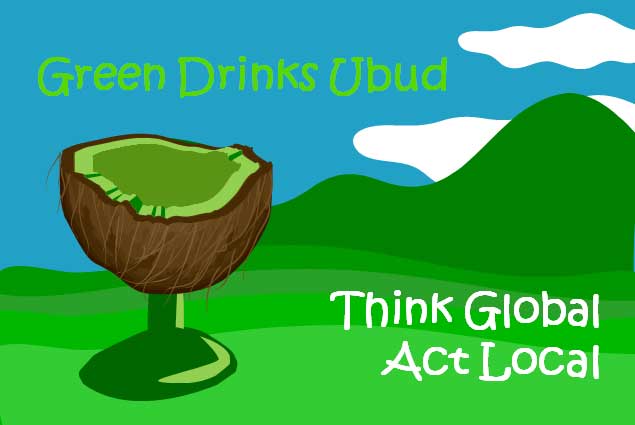 THINK GLOBAL - ACT LOCAL
"Be the change you wish to see in the world" – Gandhi
Join us for our monthly gathering of Ubud area's eco passionate residents, professionals, activists, expats, Permaculturists and changemakers.
Informal, self-organizing network - Every month in Ubud!!
Green Drinks is a global organization – active in 600 cities worldwide!
See you there!

WHEN:
2nd Tuesday of Each Month
6:30 pm – 7:30 pmish … and onwards
WHERE:
Green Drinks Ubud Bali is temporarily on hold as we have not had a good turnout over one year. We will update this page when we resume.

WHO:
Anyone working on interested in environmental issues or studying them, people interested in sharing ideas and networking in a green way, or anyone else interested in making the world a greener, better place . . .
WHY:
For fun, networking, sharing a drink at the end of the day, inspiration, business and pleasure.
NEW TO GREEN DRINKS?
Just go up to someone and say hello, and you will be made welcome.
FIND US ON FACEBOOK
Green Drinks Ubud Bali
Organized by: Darsih - darsih@indonesiaorganic.com