San Juan Green Drinks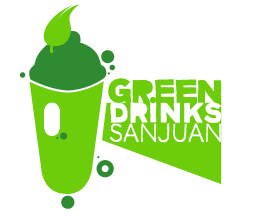 Green Drinks San Juan launched in December 2011.
Every 2nd Wednesday of each month, people involved and interested in the local green space gather to learn, share and meet new people. The venues change, so make sure to join our facebook group to stay involved!
Please email us at GreenDrinksSanJuan@gmail.com to receive more details!
Follow us in Facebook and LinkedIn
www.facebook.com/greendrinkssanjuan.com