Pristina Green Drinks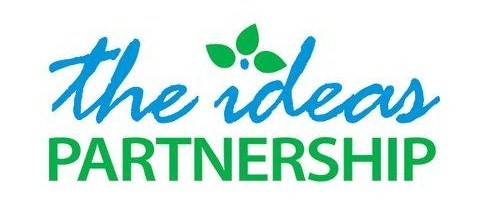 What/Cka: Green Drinks / Pijet e Gjelbëra
When/Kur: June 12, 2014/ 12 Qershor 2014
Where/Ku: Dera caffe bar (ex Shualla)-through the tunnel by Corner Café leading from Zahir Pajaziti square opposite the Grand Hotel/Dera Cafe bar (ish Shualla)-në sheshin Zahir Pajaziti, përballë Hotelit Grand, pasi ta kaloni tunelin pas kafes Corner (see the map attached)
Time/Ore: 5.30 pm
Presentation/prezentimi:
English:
In these Green Drinks, Ilire Lepaja will present her work of illustration postcards with Albanian traditional motives that are printed in on recycled paper. Ilire makes a variety of postcards including: postcards with traditional clothing of different regions which includes the illustration and description of those clothes; postcards with illustrations of the old city of Prishtina and modern Prishtina; postcards with prominent Albanian personalities, etc.
If you want to hear more about the postcards of Ilire Lepaja than join us in the next round of Green Drinks that will take place on Thursday June 12! Attached to this email you will find a map that shows you where Dera Caffe Bar is located.
Shqip:
Kësaj rradhe në Green Drinks, Ilire Lepaja do të prezentoj punën e saj në ilustrimin e kartolinave me motive tradicionale shqiptare e që janë të shtypura në letër recikluar. Ilirja ofron disa lloje të kartolinave duke përfshirë: kartolina me veshje tradicionale të rajoneve të ndryshme, ku përfshihet ilustrimi dhe përshkrimi për këto veshje; kartolina me ilustrime të qytetit të vjetër të Prishtinës dhe Prishtinës së tashme; kartolina me personalitete të shquara shqiptare, etj.
Nëse dëshironi të dëgjoni më shumë rreth kartolinave të Ilire Lepajës, na u bashkangjitni në Green Drinks-in e rradhës që do të mbahet të Enjten me 12 Qershor! Të bashkangjitur në këtë email do të gjeni një hartë që ju tregon se ku gjendet Dera Caffe Bar.
Green Drinks is an international organization, where every month people who work in the environmental field meet up at informal sessions known as GreenDrinks.

We have a lively mixture of people from NGOs, academia, government and business. Come along and you'll be made welcome. It's a great way of catching up with people you know and also for making new contacts. Everyone invites someone else along, so there's always a different crowd, making Green Drinks an organic, self-organizing network.

These events are very simple and unstructured, but many people have found employment, made friends, developed new ideas, done deals and had moments of serendipity. It's a force for the good and we'd like to help it spread.

If you know someone else interested in green issues, please feel free to bring her or him along!

Tell us whether you can come, or get in touch to find out more!

"Pijet e gjelbra" ("Green Drinks") është një organizatë ndërkombëtare në kuadër të së cilës, çdo muaj, njerëz që merren me çështjet e ambientit takohen në një mbledhje joformale të njohur si "Pijet e gjelbra".

Këtu në Kosovë kemi arritur të mbledhim një miks njerëzish nga bota e shoqërisë civile, ajo akademike, nga qeveria dhe biznesi. Ejani edhe ju e ne do t'ju mirëpresim. Është kjo një mënyrë e mirë për t'u takuar me njerëzit që i njihni por edhe që të bëni kontakte të reja. Të gjithë e ftojnë dikë që e njohin prandaj gjithmonë kemi fytyra të reja, gjë që e bën organizimin "Pijet e gjelbra" një rrjet organik të vet-organizuar.

Këto takime janë të thjeshta dhe të pastrukturuara, por shumë pjesëmarrës në këto mbledhje kanë gjetur punë, kanë gjetur miq, kanë zhvilluar ide të reja, kanë lidhur marrëveshje biznesi apo thjeshtë kanë pasur disa qaste relaksimi. Është kjo një lëvizje për të mirë dhe ne do të dëshironim që ta përhapim.

Nëse e dini dikë që është i interesuar për çështjet e ambientit, lirisht ftojeni që të na bashkëngjitet! Na tregoni nëse mund të vini apo na kontaktoni për të mësuar më shumë!
Contact/Kontaktoni:
Arta Ponosheci +377 44 429 888 and
Anemona Zeneli +377 44 752 533
Facebook: Theideaspartner Ship
Learn more about GreenDrinks (www.greendrinks.org)