Chengdu Green Drinks
Welcome to Green Drinks Chengdu!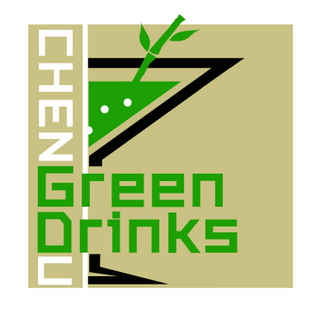 Next Green Drinks

时间:8月19日周一晚上19:00至21:00点
地点:成都老书虫咖啡馆 武侯区人民南路四段28号,玉洁东街2号(心族宾馆南侧)
电话:(028) 85520177
活动简介
本月,跟绿色畅饮成都往北走到蒙古国。上个月,在那达慕节的时候,Areeya去了蒙古国拜访个朋友。这次旅行Areeya看到了什么?现代的蒙古国如何发展?社会和环境问题呢?8月19日来听一下吧!
讲者
本科毕业以后,Areeya来到成都西南交大学习汉语与研究。Areeya是绿色畅饮成都的组织人之一,也在成都市河流研究会当志愿者。
Time: Monday Night, August 19, 7-9PM
Address: Chengdu Bookworm, No. 2 Yujie East Street
Phone: (028) 85520177
Event
Join Green Drinks Chengdu this August for a trip up north to Mongolia. Earlier in July, Areeya took a trip to visit a friend in the land of nomads and grassland during the Naadam Festival, Mongolia's biggest cultural and sports festival. It marked Areeya's most memorable trip to explore the century old nomad life and the country's prosperous natural resources in the midst of industrialization.
Speaker
Areeya graduated in 2010 with a geography degree from Cal State University, Northridge. She has been living in Chengdu on a Chinese language and research scholarship since. She is one of the three Green Drinks Chengdu organizers and spends most of her time volunteering at Chengdu Urban Rivers Association.
About Us

Green Drinks Chengdu started by a Fulbright fellow in 2011 as a open space to discuss and share information on environment-related issues. Our crowds include local Chengdu and international friends from NGOs, private sector, travelers, and students. We meet once a month.
Contact Us

email us at greendrinkschengdu [at] gmail.com
call Areeya at +86.134.5864.8604
see our past events at www.douban.com/people/64751302/